Roundups
10 Non-Toxic Toothpastes
Our picks for getting your teeth clean and shiny
11 April 2018
We researched all the non-toxic toothpastes and vetted the reviews to make sure they get your mouth feeling clean and teeth looking shiny.
---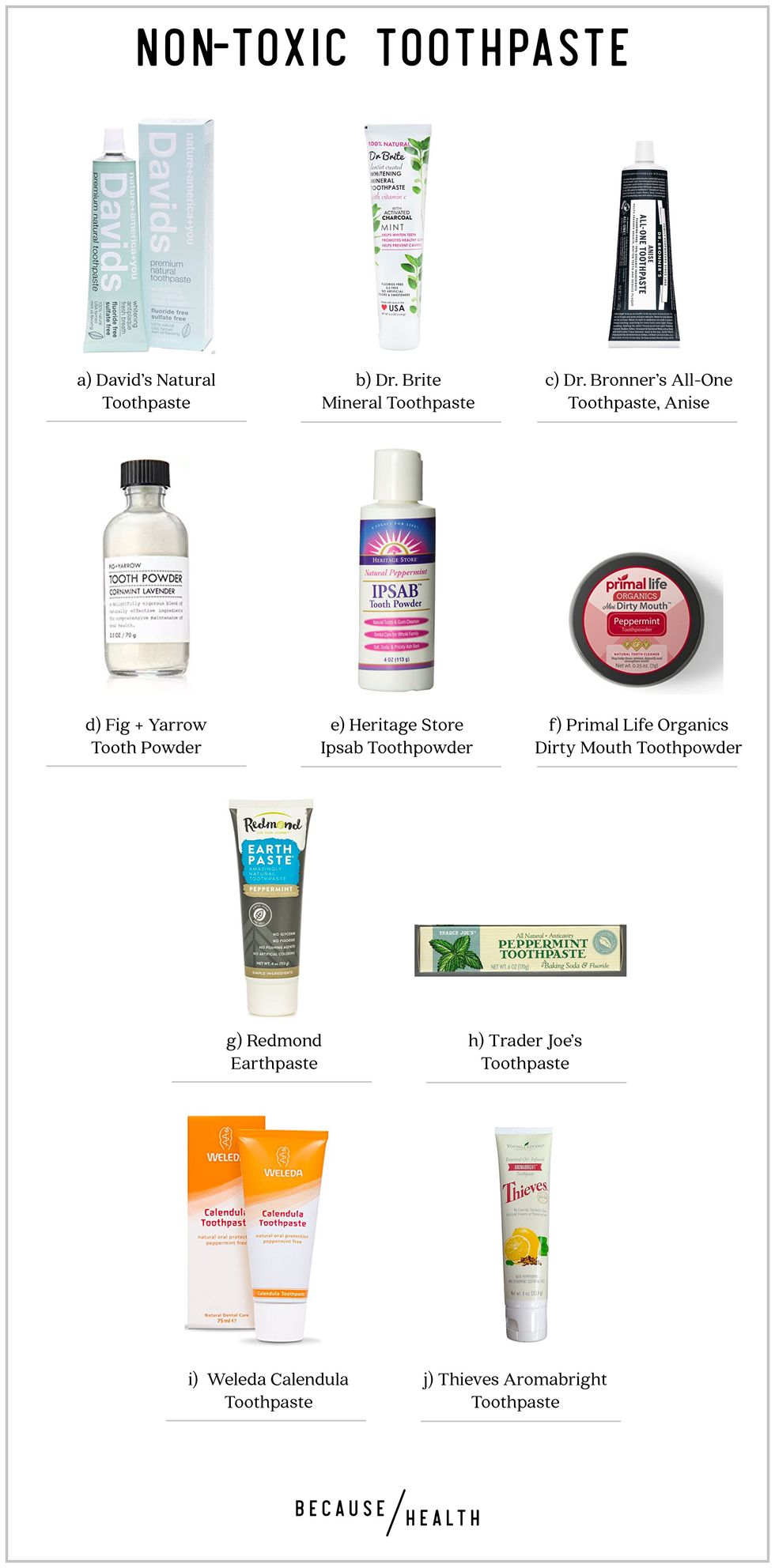 a) David's Natural Toothpaste b) Dr. Brite Mineral Toothpaste c) Dr. Bronner's All-One Toothpaste, Anise d) Fig + Yarrow Tooth Powder e) Heritage Store Ipsab Tooth Powder f) Primal Life Organics Dirty Mouth Toothpowder g) Redmond Earthpaste h) Trader Joe's Toothpaste i) Weleda Calendula Toothpaste j) Thieves Aromabright Toothpaste

We rely on EWG's consumer databases, the Think Dirty App, and GoodGuide in addition to consumer reviews and widespread availability of products to generate these recommendations. Learn more on our methodology page.