Roundups
12 Safe Options for Outdoor Dishes
They won't break, look great, and are sure to be perfect for you outdoor gatherings
18 June 2018
Getting ready for some outdoor parties this summer? Maybe a BBQ or a pool party. Well, instead of picking up some brightly colored melamine plates (read this to learn why you might want to skip the melamine), check out these stainless steel, enamel, glass and wooden options. They are all light weight, hard to break, and will make your outdoor entertaining photos look on point.
---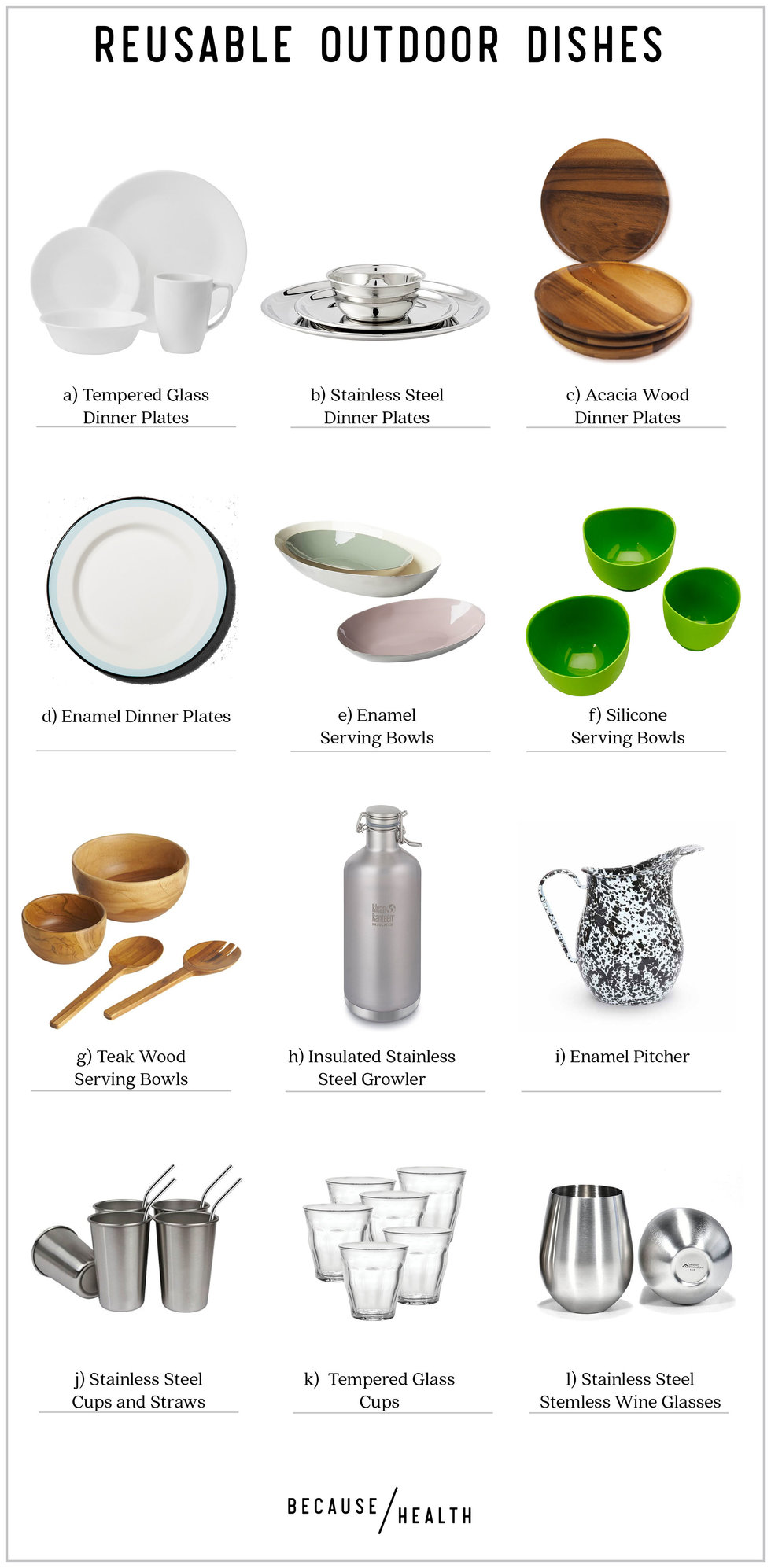 a) Corelle tempered glass dinner plates b) CB2 stainless steel dinner plates c) acacia wood dinner plates d) Magnolia enamel dinner plates e) CB2 enamel serving bowls f) silicone serving bowls g) CB2 teak wood serving bowls h) Klean Kanteen insulated stainless steel growler i) enamel pitcher j) stainless steel cups and straws k) Duralex tempered glass cups l) stainless steel stemless wine glasses
*Because Health is a participant in the Amazon Services LLC Associates Program, an affiliate advertising program so that when you click through our Amazon links, a percentage of the proceeds from your purchases will go to Because Health. We encourage you to shop locally, but if you do buy online buying through our links will help us continue the critical environmental health education work we do. Our participation does not influence our product recommendations. To read more about how we recommend products, go to our methodology page.