Roundups
8 Non-Toxic Floor Cleaners
because just shuffling around in fuzzy socks doesn't really count
11 April 2018
We walk on them all the time, so it's not hard to believe that floors get dirty. Sure vacuuming and sweeping are a good start, but you also need to wet mop them. We did the research and came up with a roundup of 8 of the safest, healthiest floor cleaners out there. They are all well reviewed and widely available. Take your pick!
---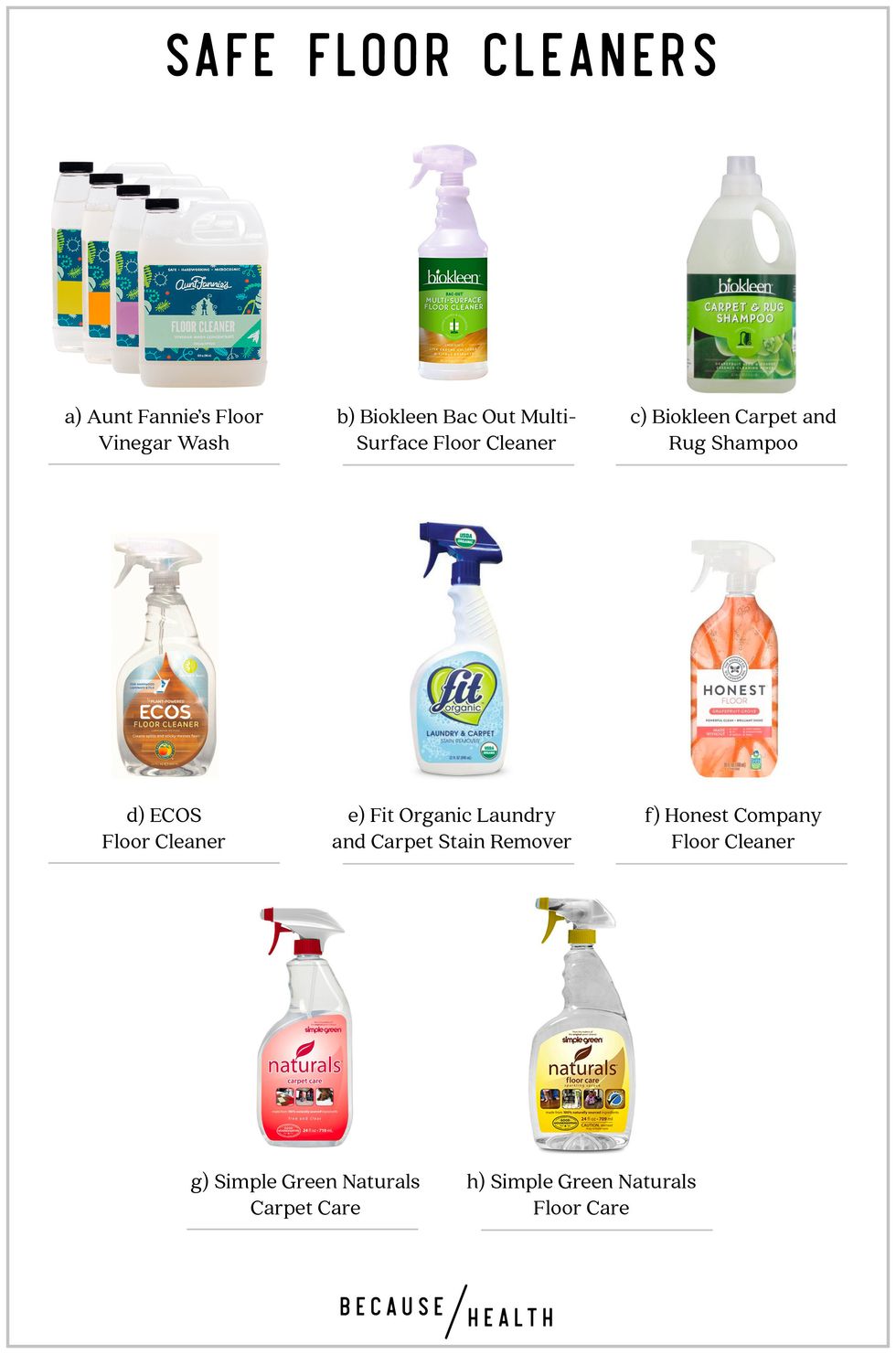 a) Aunt Fannie's Floor Vinegar Wash b) Biokleen Bac Out Multi-Surface Floor Cleaner c) Biokleen Carpet and Rug Shampoo d) ECOS Floor Cleaner e) Fit Organic Laundry and Carpet Stain Remover f) Honest Company Floor Cleaner g) Simple Green Naturals Carpet Care h) Simple Green Naturals Floor Care
We rely on EWG's consumer databases, the Think Dirty App, and GoodGuide in addition to consumer reviews and widespread availability of products to generate these recommendations. Learn more on our methodology page.
Related Articles Around the Web