Roundups
13 Non-Toxic All-Purpose Cleaners
vetted to be safe for your health and great at cleaning
11 April 2018
No need to look any further! We checked all the databases, read reviews, and rounded up 13 safe and healthy all purpose cleaners that you can buy today.
---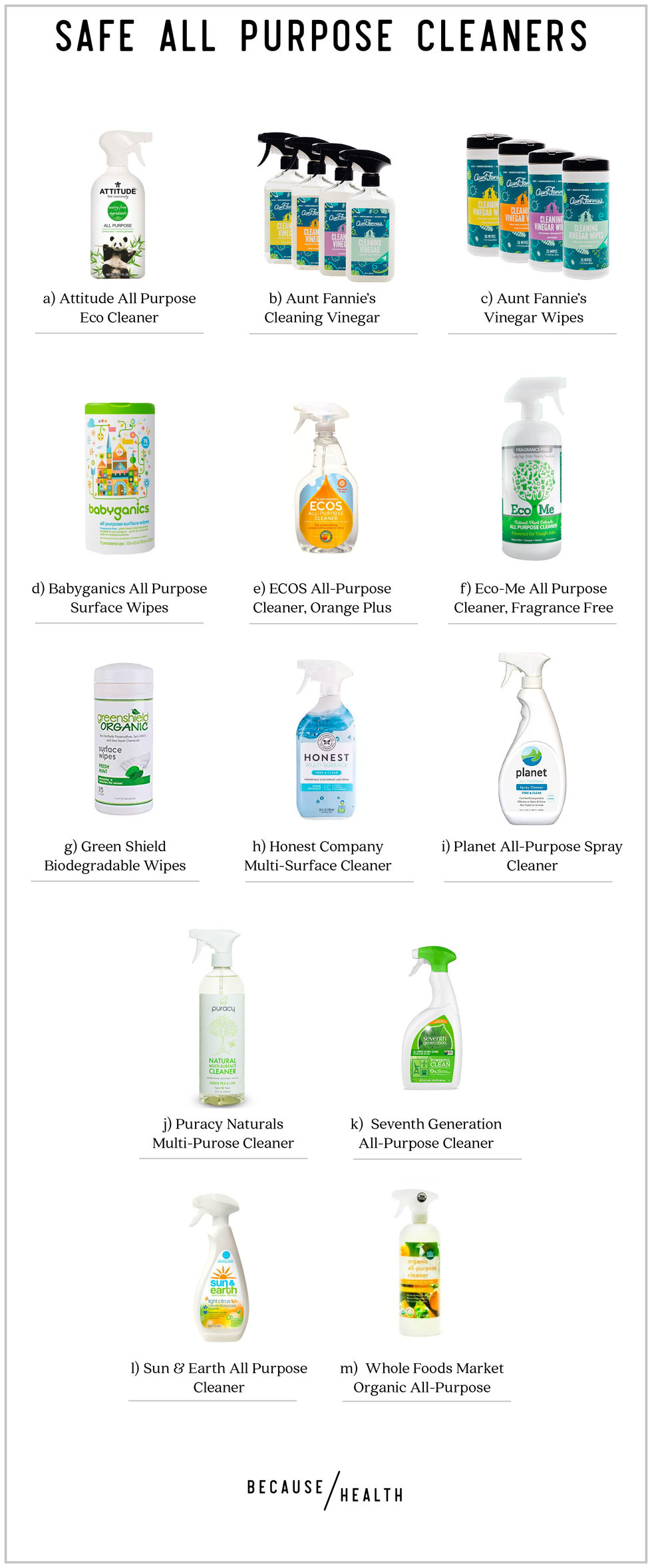 a) Attitude All Purpose Eco Cleaner b)Aunt Fannie's cleaning vinegar c) Aunt Fannie's vinegar wipes d) Babyganics All Purpose Surface Wipes e) ECOS all-purpose cleaner, orange plus f) Eco-Me All Purpose Cleaner, Fragrance Free g) Green Shield Biodegradable Wipes h) Honest Company Multi-Surface Cleaner i) Planet all-purpose spray cleaner j) Puracy Natural multi-purpose cleaner k) Seventh Generation all-purpose cleaner l) Sun & Earth All Purpose Cleaner m) Whole Foods Market Organic all-purpose spray
*Because Health is a participant in the Amazon Services LLC Associates Program, an affiliate advertising program so that when you click through our Amazon links, a percentage of the proceeds from your purchases will go to Because Health. We encourage you to shop locally, but if you do buy online buying through our links will help us continue the critical environmental health education work we do. Our participation does not influence our product recommendations. To read more about how we recommend products, go to our methodology page.