11 April 2018
Because Health is a non-profit environmental health site, bringing you everything you need to know about how the places we live, work, and play impact our health. Through a combination of science-based tips, guides, and expert advice, it's our mission to show people simple ways to create a healthier future for themselves and their communities.
This is a site for people who care about their wellness and health, and recognize that pollution of our air, water, and soil, toxic chemicals in our products, and other environmental risks like climate change, are just as important as working out and eating right. We do the research, read the reports, interview the experts, find the safe products, and make it interesting so that you can live your best life. We are a place for real people, who don't have time to DIY everything, but want to make informed choices and advocate for the things they care about, because health.
---
Contributors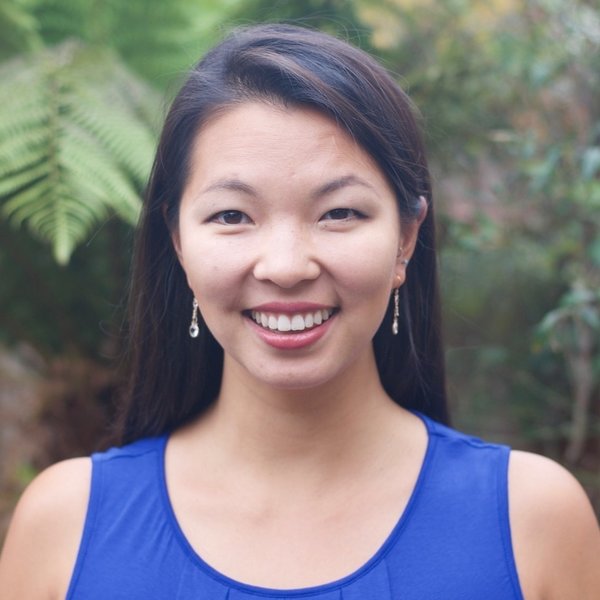 Karen Wang, PhD, MSc
Karen knows how confusing environmental health can be. She's a mom, and when she was pregnant and trying to find out what "natural" and "healthy" really mean, it was easy to get overwhelmed. That's why she started Because Health. She wanted a source that is based on science and not the latest fads, and that makes the connection between wellness and the environment.
Karen is the editor-in-chief for Because Health content and is the Director of the Collaborative on Health and the Environment. Karen completed her PhD in Strategic Management, a quantitative social science discipline grounded in applied economics and social psychology, at the Foster School of Business at the University of Washington. Karen also holds a MSc in Earth Systems and a BA in Economics from Stanford University.
Favorite Because Health Routine: Starting the day by filling up reusable water bottles for myself, my hubby, and my kid. karen@becausehealth.org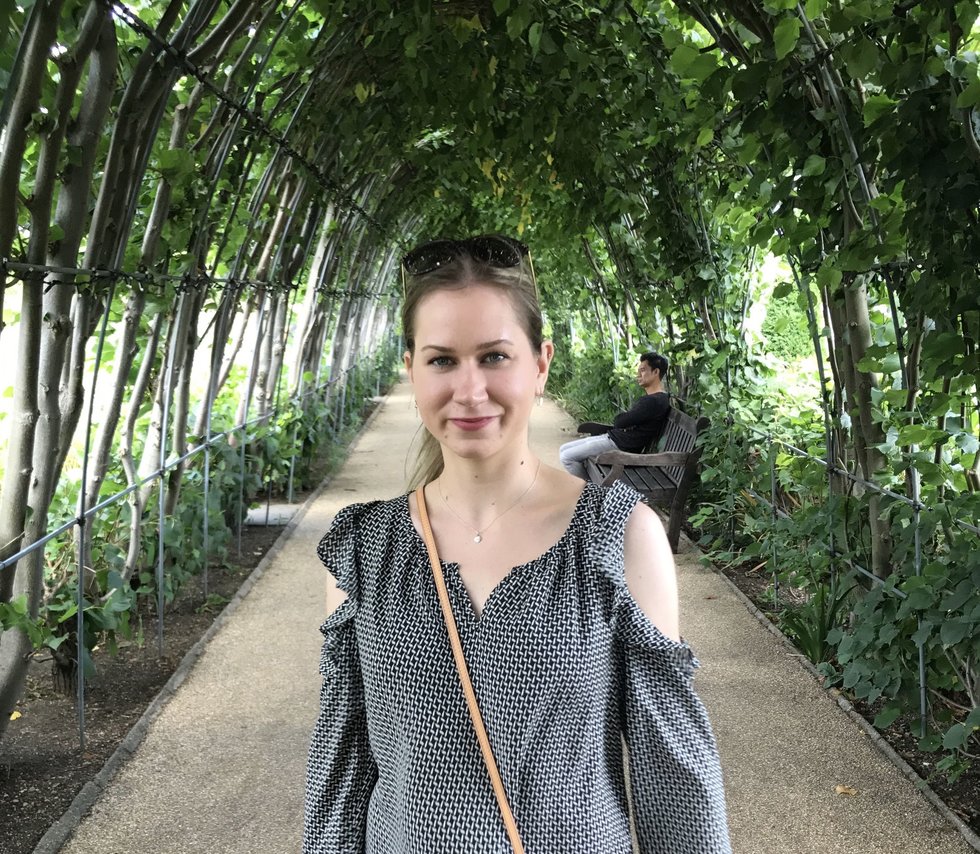 Stephanie Brinker, MPH
Stephanie is a big fan of environmental health and social media, so being the Because Health marketing and communications associate Is a perfect fit. Her goal is to make information about environmental health as accessible as possible. She graduated from the UC Berkeley School of Public Health with a concentration in environmental health science.
Prior to Because Health she focused on developing climate change and health events, including the Global Climate and Health Forum, an official side event at the 2017 UN Conference on Climate Change (COP23). She's also worked for UCSF and the Center for Environmental Health.
stephanie@healthandenvironment.org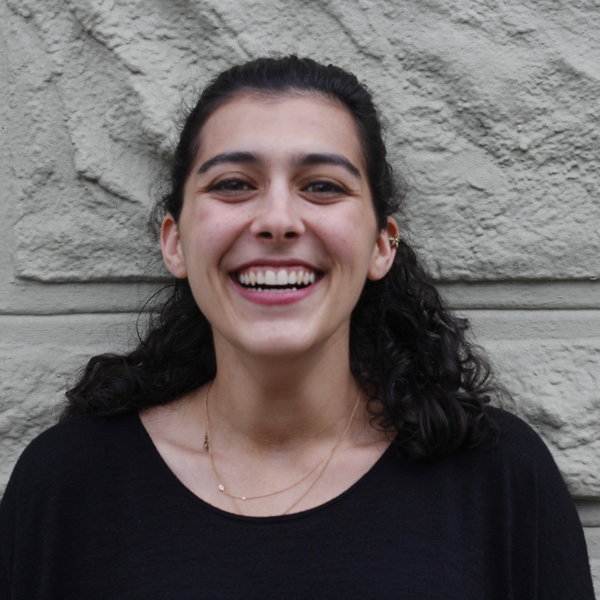 Emma Zang-Schwartz, MPH
Emma is a gladiator for health education. She helped launch Because Health and knows what it means to live and breathe these environmental health tips. She now works as an account executive at SciMentum helping larger healthcare companies educate others about their products. She graduated from the Mailman School of Public health at Columbia University where she focused on health education and helping people learn to become agents of change. She also worked with Sesame Workshop, the non-profit behind Sesame Street, specifically focusing on providing water, sanitation, and hygiene lessons to children and teaching them how to share those messages with their families and friends. No matter the age or content, she is excited about getting people amped about simple swaps they can make that will have a great impact on their health and the health of the people around them, be it through their Insta feed or IRL.
Favorite Because Health Routine: Packing all the snacks in jars and reusable bags because #adulting is hard, and I don't want to get hangry at work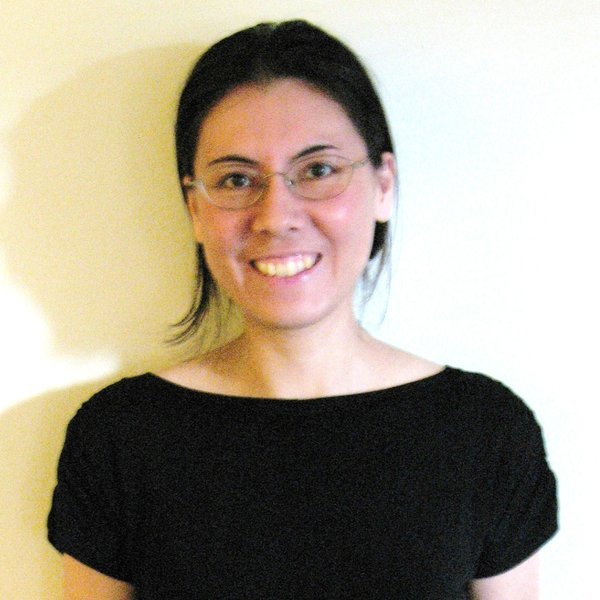 Maria Williams
Since 2003, Maria has been learning about toxic chemicals hiding in everyday products, and how to avoid them. Starting as an outreach educator for King County's collection program for hazardous household waste, she then spent six years at Toxic-Free Future, where she ran a Toxics Hotline, wrote publications, and conducted original scientific research that revealed harmful chemicals found in toys and helped pass Washington's landmark Children's Safe Products Act.
Maria loves having so many opportunities to help spread the word on how our environment affects our health, and what we can all do to create a safer, healthier future. She completed her BA in Environmental Studies at Oberlin College. She also holds a Professional Certificate in Editing from UC Berkeley.
Favorite Because Health Routine: Opening the windows as often as possible (even on rainy Seattle days!) to keep the air in her home healthy and fresh.
Mission
To improve individual and collective health by sharing knowledge, providing resources, and building a young community around a shared concern for how environmental risks can impact health.
Vision
A world where all people live free from environmental risks that harm human health
Values
We embrace what's practical, celebrate everyone's imperfections, accept trade-offs, and always strive to be relatable. Everything we do is positive, actionable, science-based, bite-sized, and approachable.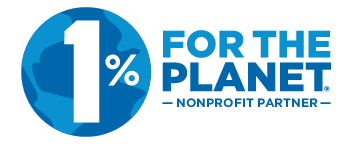 1% for the Planet
We are proud to say that we are a 1% for the Planet non-profit partner. Learn more about the 1% for the Planet movement.