Roundups
9 Non-Toxic Men's Hair Gel Options
get the perfect tousled look without the unnecessary chemicals
09 November 2018
Whether you use gel every day or just on special date nights, getting the perfect 'do shouldn't introduce a slew of crazy chemicals to your hair. So, we poured over the databases to find which companies are creating some non-toxic hair gel options. Then, we made sure you could actually get your hands on them and that they got good reviews before collecting them into our final roundup.
---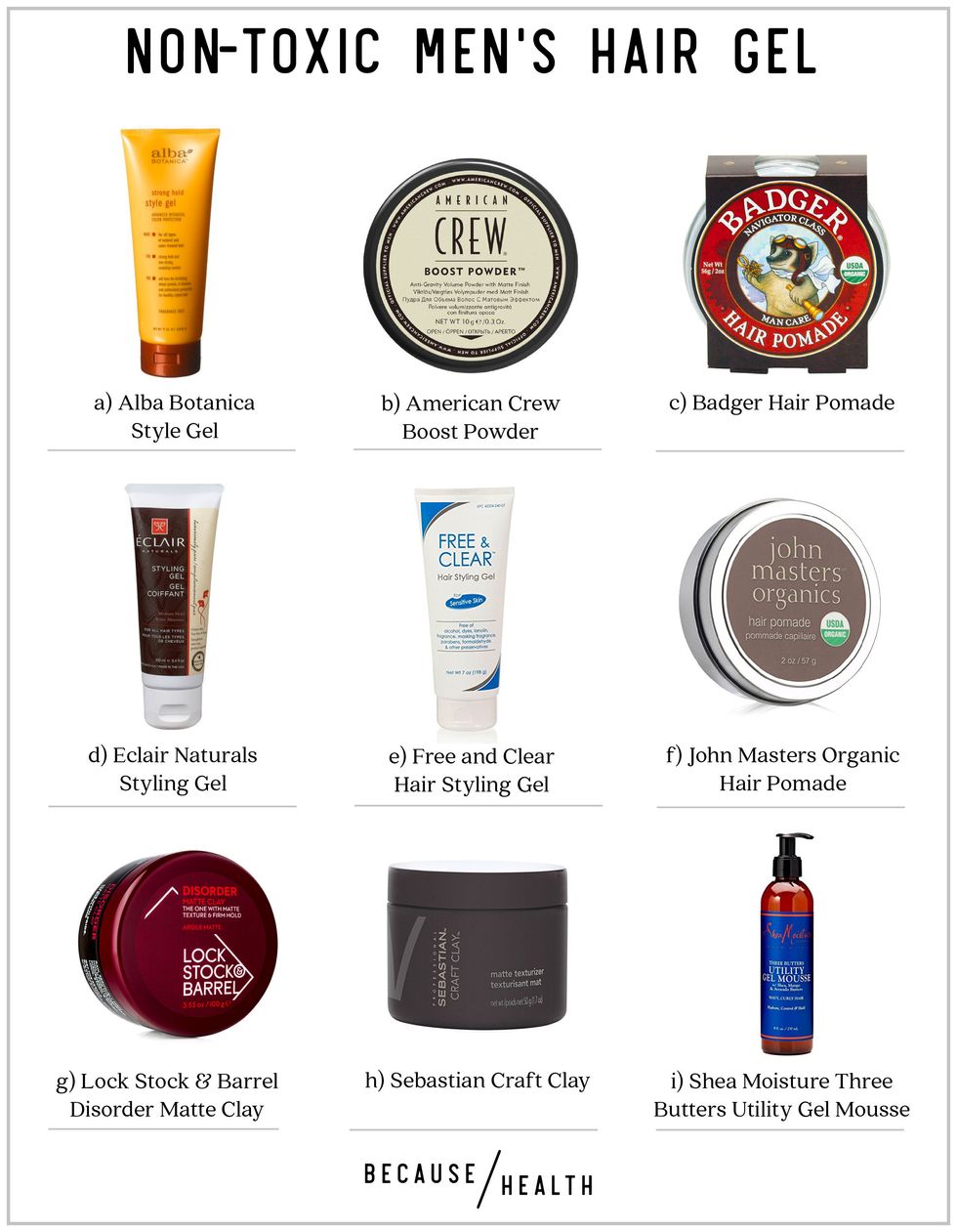 a) Alba Botanica Style Gel b) American Crew Boost Powder c) Badger Hair Pomade d) Eclair Naturals Styling Gel e) Free and Clear Hair Styling Gel f) John Masters Organics Hair Pomade g) Lock Stock & Barrel Disorder Matte Clay h) Sebastian Craft Clay i) Shea Moisture Three Butters Utility Gel Mousse
We rely on EWG's consumer databases, the Think Dirty App, Made Safe, and GoodGuide in addition to consumer reviews and widespread availability of products to generate these recommendations. Learn more on our methodology page.
*Because Health is a participant in the Amazon Services LLC Associates Program, an affiliate advertising program so that when you click through our Amazon links, a percentage of the proceeds from your purchases will go to Because Health. We encourage you to shop locally, but if you do buy online buying through our links will help us continue the critical environmental health education work we do. Our participation does not influence our product recommendations. To read more about how we recommend products, go to our methodology page.