13 August 2018
Bath time is different in every household, but one this is the same - you gotta wash all that delicate baby hair without them throwing a fit or crying. It has to be gentle, but still strong enough to get any wild strained peas and mashed sweet potatoes out. Look no further. We reviewed all the databases and reviews to find 13 baby shampoo options that are widely available, loved by parents and babies alike, and do their job without any harsh chemicals or exorbitant prices.
---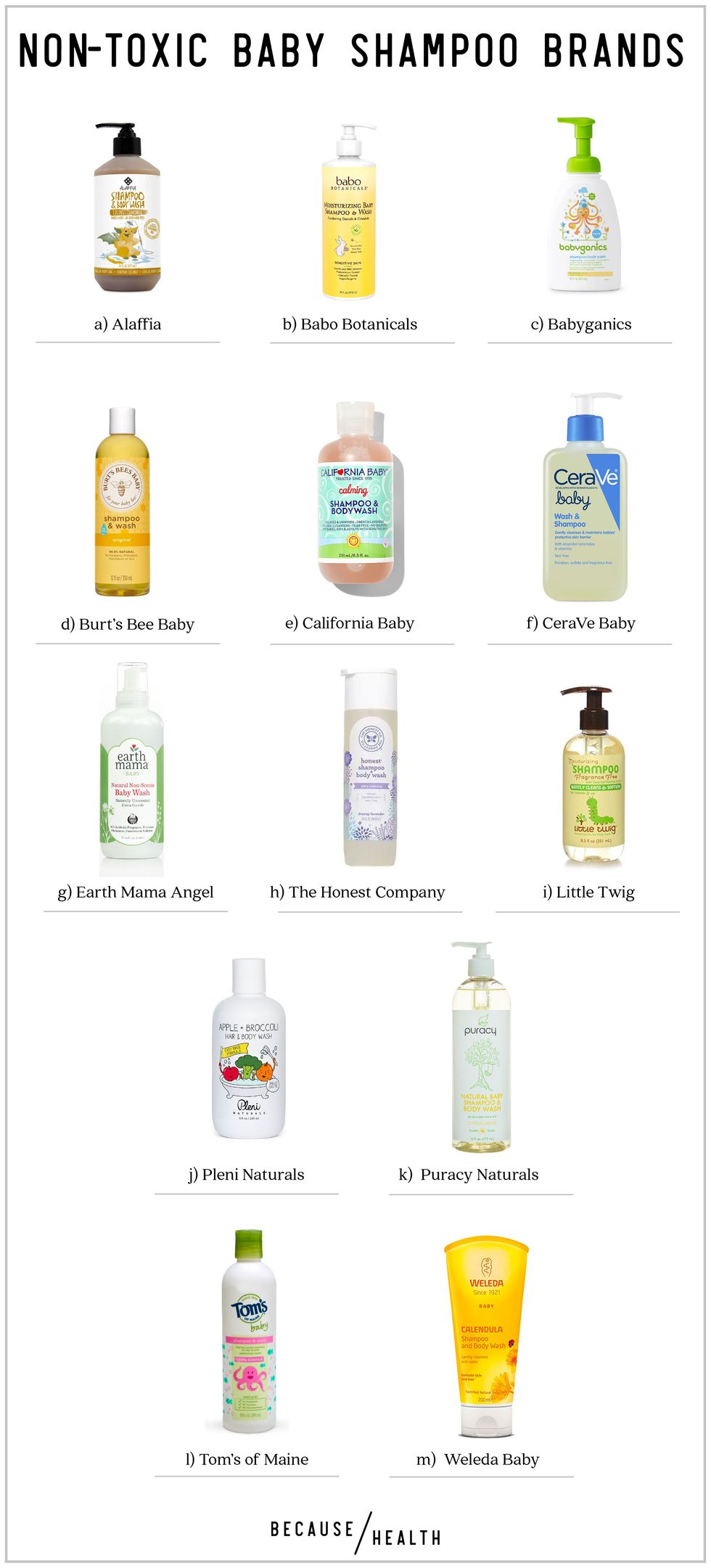 a) Alaffia b) Babo Botanicals c) Babyganics d) Burt's Bee Baby e) California Baby f) CeraVe Baby g) Earth Mama Angel h) The Honest Company i) Little Twig j) Pleni Naturals k) Puracy Naturals l) Tom's of Maine m) Weleda Baby
We rely on EWG's consumer databases, the Think Dirty App, Made Safe, and GoodGuide in addition to consumer reviews and widespread availability of products to generate these recommendations. Learn more on our methodology page.
*Because Health is a participant in the Amazon Services LLC Associates Program, an affiliate advertising program so that when you click through our Amazon links, a percentage of the proceeds from your purchases will go to Because Health. We encourage you to shop locally, but if you do buy online buying through our links will help us continue the critical environmental health education work we do. Our participation does not influence our product recommendations. To read more about how we recommend products, go to our methodology page.
Related Articles Around the Web