Roundups
9 Non-Toxic Men's Shaving Cream
Achieve the perfect close shave without the unnecessary chemicals
04 September 2018
Whether you shave every day or like to get a little stubble going before you shave, having a good shaving cream is important. What about one that not only helps you get a close shave but one that also is free of any ingredients that may irritate your skin or introduce toxic chemicals into your personal care routine. Check out this roundup of great shaving cream options that are well reviewed and non-toxic.
---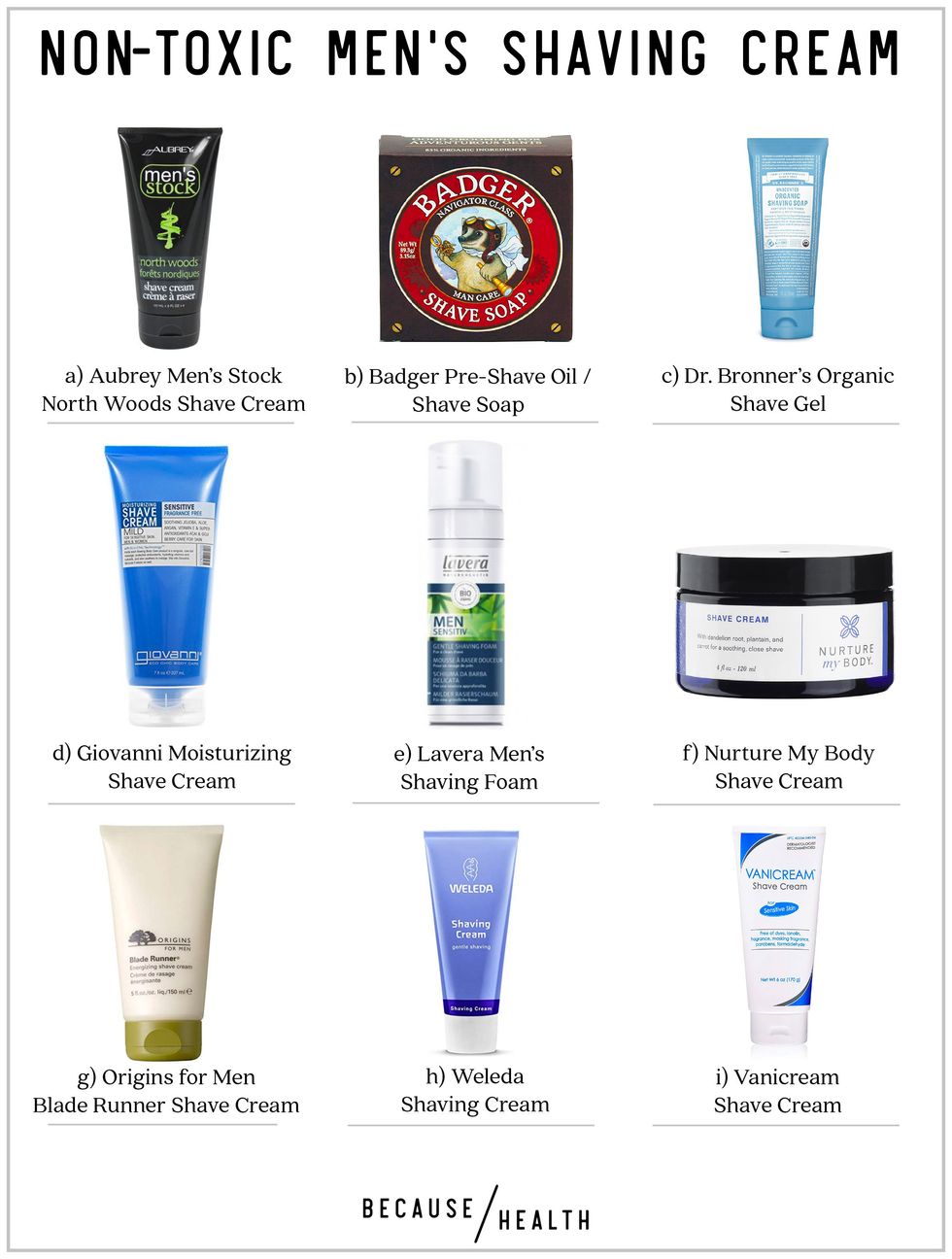 a) Aubrey Men's Stock North Woods Shave Cream b) Badger Pre-Shave oil and Badger Shave Soap c) Dr. Bronner's Organic Shave Gel d) Giovanni Moisturizing Shave Cream e) Lavera Men's Shaving Foam f) Nurture My Body Shave Cream g) Origins for Men Blade Runner Shave Cream h) Weleda Shaving Cream i) Vanicream Shave Cream
We rely on EWG's consumer databases, the Think Dirty App, Made Safe, and GoodGuide in addition to consumer reviews and widespread availability of products to generate these recommendations. Learn more on our methodology page.
*Because Health is a participant in the Amazon Services LLC Associates Program, an affiliate advertising program so that when you click through our Amazon links, a percentage of the proceeds from your purchases will go to Because Health. We encourage you to shop locally, but if you do buy online buying through our links will help us continue the critical environmental health education work we do. Our participation does not influence our product recommendations. To read more about how we recommend products, go to our methodology page.
Related Articles Around the Web